1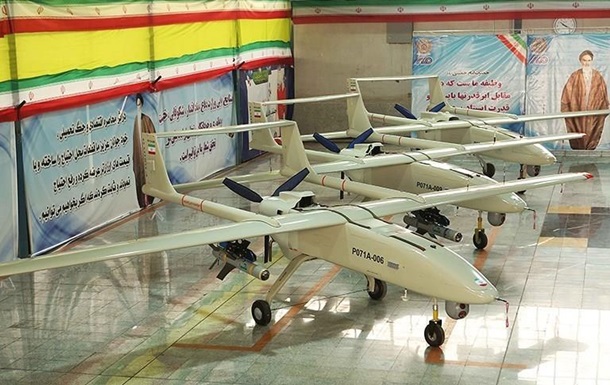 Foto: Tasnim News
Mohajer-6-droner begyndte at blive produceret for kun fem år siden
Denne drone kan bære op til fire præcisionsammunition med en samlet vægt på 100 kg.
Det ukrainske militær skød for første gang den iranske Mohajer-6 angrebsdrone ned, som blev brugt af de russiske aggressorer. Dette blev rapporteret af Air Force Command of the Armed Forces of Ukraine fredag ​​den 23. september.
"For første gang i Ukraine skød antiluftskyts fra den sydlige luftkommando af Ukraines væbnede styrker en iransk fremstillet Mohajer-6 multi-purpose angrebs-UAV ned," står der i meddelelsen.
Denne drone er designet til rekognoscering, overvågning, rekognoscering og brandbekæmpelse. Den kan bære op til fire præcisionsammunition. Starten af ​​produktionen af ​​denne UAV er i 2017.
"Mohajer-6 har en maksimal startvægt på 600 kg, en nyttelast på 100 kg og en flyverækkevidde på 200 km. Den maksimale hastighed er 200 km/t, flyvevarigheden er 12 timer. Den maksimale flyvehøjde er 5.400 meter," står der i beskeden.
Interessant nok blev relativt få af disse droner frigivet. Fra februar 2018 var kun 10 af dem blevet produceret til Irans landstyrker, og yderligere 40 enheder var planlagt til at blive frigivet til flådestyrkerne i det land.
Vi minder dig om, at Ukraine vil reagere om Ruslands brug af Irans våben. Dette lands skridt er rettet mod Ukraines suverænitet og territoriale integritet, erklærede præsidentens kontor.
kilde link https://ua.korrespondent.net/ukraine/4519255-zsu-vpershe-zbyly-iranskyi-udarnyi-dron-Mohajer-6